Pierce County WA Paralegal Services Tacoma Family Law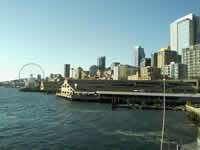 Pierce Paralegals provides affordable high quality document and case preparation. We can help prepare documents for divorce, child support and parenting plan modification. Pierce Paralegals has over 20 years of family law experience in helping to prepare documents, cases, discovery, and trial.
Help with motions. Between the filing of your petition and finalizing your divorce with the decree of dissolution and findings of fact, you may have a need for restraining orders or other types of temporary family orders for child support and a parenting plan. Pierce County Paralegal Services can help you properly prepare the documents and navigate the procedures whether it is for divorce, custody parenting plan modification, or child support modification cases.
When it comes time to file your documents, Pierce Paralegal Services can file them for you or give you written instructions on how to file the family law documents yourself. Many clients cannot take time off of work to file their documents, so they hire Pierce Paralegals to do that for them as well. Document preparation service for assisting in family law issues such as divorce, child support, custody, visitation, parentage-paternity, or modification of existing orders? A paralegal at Pierce County Paralegal Services can help you today! See Pierce Paralegals' family law paralegal services fees.