Child Support Documents Prepared Pierce County WA State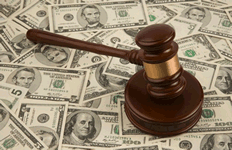 Changing Child Support. When referring to changing child support, in legal terms you would modify it by way of a petition. The child support could therefore be modified to be less or more or include secondary educational support. However, there are more variables than just modifying up or down, more or less child support.
Other aspects of the parenting plan would be for example, long distance transportation expenses or allocation of tax exemptions. Even then, to reallocate transportation expenses or long distance transportation costs would still have an effect on the total expended or not expended from a percentage of somebody's net income.
There are also extraordinary costs not covered by the transfer payment for example. You may think that modifying support would not change the support amount much for example, but the proportional share of extraordinary costs would shift significantly.
Monthly support may only shift slightly, but proportional obligations could have shifted significantly.
Obtaining an order of child support. If there is no order of child support it might be because of several different reasons. For example, married parents that are separated but not yet filed for divorce or requested DCS to set an order.
There are many reason to modify child support. Pierce County Paralegal Services can help you with discovery or whatever else needs to be done to accurately calculate your support. There is no hiding true income from the prying eyes of a data analyst. If there is truth to be found, we can help you find it. It is not simply the parties' incomes that are compared, but also their life styles. Maybe your reason for modifying support is because the other party's standard of living is twice that of their claimed income.
*Agreed paperwork includes the final paperwork.
For a complete list of all our family law document preparation fees.
| | |
| --- | --- |
| | If you do not see or are unsure of the category for which you need paralegal help, please call 206-751-2770. We do not currently do adoptions. |
Local Availability Information:
Family law document preparation is available for most of Washington state for the surrounding counties of:
Pierce County of Washington State.
Including the city areas of:
Tacoma, Auburn, Lakewood, Puyallup, University Place, Bonney Lake, Edgewood, Sumner, Fife, Washington State, WA