Parenting Plan Paralegal Pierce County Tacoma South Hill WA State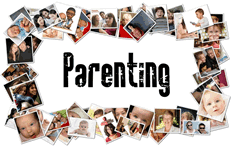 Modification and Changing the Parenting Plan
Changes to a parenting plan can range from a major modification to a minor modification. It depends on to what extent the parenting time changes, whether there is a change in custodial parent, decision making, child support, or other provisions in the parenting plan.
Documents prepared for Washington State Courts when there will be a change in the residence the child resides a majority time.
Documents prepared for a change of more than 24 days per year less than 90, but does not change custody.
When changing the parenting time in this range of days, it would be to allow more visitation when the visitation is not adequate. Not adequate would be generally a parenting plan that has less than 90 days of visitation during the year.
Documents prepared to change visitation-parenting time for 24 or less days per year. A minor modification of 24 days would not include decision making changes.
If decision making is to be changed in addition to parenting time, it would be more complicated than simply a minor modification.
Documents prepared for Washington State Courts to establish parentage. It is possible that parentage has been established with or without a court order.
Depending on how parentage has been established will be the deciding factor on whether you are obtaining a parenting plan by modification, motion, or petition.
Local Availability Information:
Family law document preparation is available for most of Washington state for the surrounding counties of:
Pierce County of Washington State.
Including the city areas of:
Tacoma, Auburn, Lakewood, Puyallup, University Place, Bonney Lake, Edgewood, Sumner, Fife, Washington State, WA