Child Relocation Modifying Parenting Plan Documents Prepared Washington State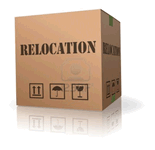 You may wish to modify your parenting plan if you are seeking a change of custody because the parent with whom the child resides most of the time is trying to relocate with the child a significant distance away.
You may wish to change the visitation schedule instead of custody.
Relocation issues become more complex when combined with a parenting plan modification. For example, how many days you are trying to change the parenting plan by, changes in decision making, or changing the custody of the children.
You may need to change the parenting time, the days and times the child resides with each parent. This may be necessary because the current parenting plan will not work once the relocation is granted because of distance to transport the child or changes in a party's employment.
If you have a split or shared custody arrangement, there are a variety of solutions that may be pursued to ensure that the allocation of days per year remains as close to the current agreement as possible. For example, you may be able to request that days allocated during the school year are exchanged for days in the summer.
Local Availability Information:
Family law document preparation is available for most of Washington state for the surrounding counties of:
Pierce County of Washington State.
Including the city areas of:
Tacoma, Auburn, Lakewood, Puyallup, University Place, Bonney Lake, Edgewood, Sumner, Fife, Washington State, WA