Paralegal Services Pierce County WA Child Custody South Hill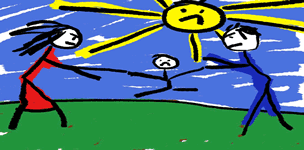 Establishing Parental Custody
Divorce with children will include establishing which parent will have custody, known as the custodial parent.
Establishing parentage can also establish which parent shall have custody of the children.
When there is already a parenting plan entered, modification of the parenting plan to change which parent the child resides with primarily is known as a major modification.
Major parenting plan modification changes both the parent the child will reside with primarily and the paying and receiving parent of child support.
Child Custody Modification Document Preparation Pierce County Washington State.
When a parent seeks to stop the other parent from relocating with the child, sometimes this will involve attempting to change which parent shall have custody of the child. This is started with an objection to relocation of the child.
This process is much like a major modification. An objection to relocation allows for the changing of child support along with the change of which parent the child shall reside with most of the time.
Legal Document Preparation Fees for all types of custody paperwork, including joint custody, split custody, shared custody, and full custody.
*Agreed paperwork includes the final paperwork.
For a complete list of our family law document preparation fees.
| | |
| --- | --- |
| | If you do not see or are unsure about what type of help you need, please call 206-751-2770. We do not currently work with adoptions. |
Local Availability Information:
Family law document preparation is available for most of Washington state for the surrounding counties of:
Pierce County of Washington State.
Including the city areas of:
Tacoma, Auburn, Lakewood, Puyallup, University Place, Bonney Lake, Edgewood, Sumner, Fife, Washington State, WA