Child Support Contempt Parenting Plan Washington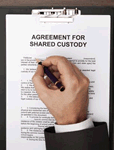 A party to an action can be brought up on contempt for child support, parenting plan, spousal support, or other issues they are not complying with per court order.
Child Support Contempt of Court Document Services
If the other party is not current on child support, we can help you prepare documents to effectively start receiving your payments
Pierce County Paralegals can also help with getting reimbursed for extraordinary and ordinary expenses that the other party is suppose to be helping to pay but has not.
Parenting Plan Contempt of Court Document Service
The most common contempt action is when one parent is denying the other parent their court ordered parenting time.
Decision making is the second most frequent violation of the parenting plan. Other provisions such as first right of refusal may be the source of non compliance of the parenting plan.
Paralegal family law document services for Pierce and Kitsap County in Tacoma South Hill Puyallup University Place