Contact Pierce Paralegal Services Tacoma Washington State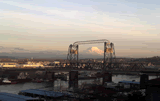 Contact a Pierce County Washington paralegal today about document and case preparation services.
Pierce County Paralegal Services Divorce Child Support Parenting Plans
Open Everyday!
If you have any questions, contact us today (206-751-2770)!
Business Hours:
OPEN 7 DAYS A WEEK!
Monday - Friday 09:00 a.m. - 06:00 p.m.
Open Saturday and Sunday 09:00 a.m. - 5:00 p.m.
Sometimes available after hours, or you can leave a message.