Establish Parentage Paternity Pierce County Paralegal Services WA State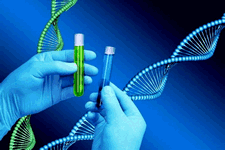 Parentage law includes establishing paternity, parentage, obtaining a child support order, or getting a parenting plan. We can help you with are parentage documents services discussed here.
Establishing Parentage
You will need to establish parentage if there is no existing court order or child support order.
Petition for a Parenting Plan
A petition for a parenting plan is used when there is no court order but there has been an acknowledgment of paternity signed, which may simply be a birth certificate signed by the parties.
Motion for a Parenting Plan
If an order establishing parentage has already been signed and entered by the court for the purpose of setting child support with a court order, you would file a motion instead of a petition.
Modify or Change a Parenting Plan
If there already has been child support established by DCS, you will need to modify the parenting plan in order to obtain one. Although it sounds as though you are modifying something you don't have, custody will have been established when DCS set the child support and started collecting on it.
*Agreed paperwork includes the final paperwork.
For a complete list of all our family law document preparation fees.
| | |
| --- | --- |
| | If you do not see or are unsure of the category for which you need paralegal help, please call 206-751-2770. We do not currently do adoptions. |
Local Availability Information:
Family law document preparation is available for most of Washington state for the surrounding counties of:
Pierce County of Washington State.
Including the city areas of:
Tacoma, Auburn, Lakewood, Puyallup, University Place, Bonney Lake, Edgewood, Sumner, Fife, Washington State, WA