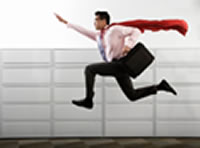 Pierce Paralegal Document Services Tacoma Family Law Form Preparation
OPEN 7 DAYS A WEEK!
Have your Documents Prepared Complete ready to sign and file!
Get help with paralegal services preparing family law legal documents for divorce, child custody, child support, visitation, paternity-parentage or other paperwork and forms for family law.
Child Relocation with Divorce Document Service: document preparation for those needing to file for divorce and get immediate assistance in obtaining child relocation pending the finalization of the divorce.
Parenting Plan Major Modification for Change of Custody documents prepared for Washington State Courts when there will be a change in the residence the child shall reside a majority time.
Change of Visitation Parenting Plan Medium Modification documents prepared for Washington State Courts for a change of more than 24 days per year less than 90 but does not change custody.
Get help with the family law field for Washington State. Get help preparing legal documents for divorce, legal separation, child custody, child support, paternity-parentage, visitation, child relocation or other parenting plan issues with our paralegal assistant services.
Local Availability Information:
Family law document preparation is available for most of Washington state for the surrounding counties of:
Pierce and Kitsap County of Washington State.
Paralegal services include the city areas:
Paralegal Document Services in Pierce and Kitsap County for Tacoma, Bonney Lake, Spanaway, Auburn, Puyallup, South Hill, Parkland, Lakewood, Poulsbo, Frederickson, Bremerton, Graham, Bainbridge Island, Silverdale, University Place in Washington State.